Concrete Batching Plant for sale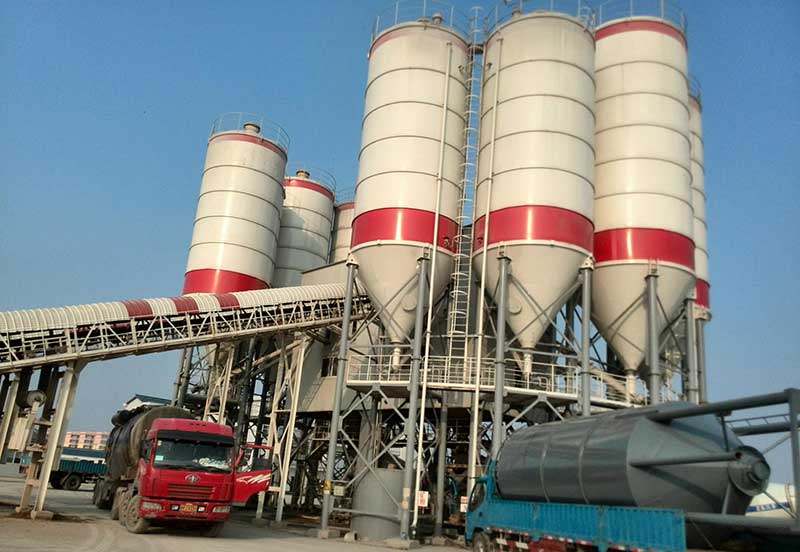 Concrete batching plant is a joint centralized means for mixing concrete, also known as precast concrete field. Because of its mechanization, high degree of automation, productivity is so high, and to ensure the quality of concrete and cement savings, commonly used in concrete large projects, long duration, the site focused on large and medium-sized water conservancy, electricity, bridges and other projects.
With the development of municipal construction, centralized mixing,batching plant to provide ready-mixed concrete has great advantages, which have developed rapidly, and to promote concrete pumping construction, to achieve mixing, transport, pouring mechanical joint operations to create the conditions. Concrete batching plant is divided into sand feed, powder feed, feed additives and water, stirring with four transmission portion of the storage device Tongshen overall steel casting, high-quality H-beams not only look nice, but also to strengthen the overall structural strength, concrete batching plant equipment installation convenience, can be applied to a variety of complex terrain structure. Concrete batching plant with good stirring performance, the device uses helical twin-shaft compulsory mixing console, not only the mixer can be strong, for dry hard, plastic and various proportions of concrete can achieve good stirring effect. Stir and high efficiency.
Zhengzhou TRUSEEN is specializing in the production of large and medium construction machinery manufacturers, The main products of our company are WCD stabilized soil mixing plant, HZS concrete batching ing plant, JS concrete mixer, PLD concrete batching machine, cement silo, and screw conveyor.And other large and medium-sized products, widely used in high-rise buildings, water conservancy and hydropower, highway, bridge erection engineering. We have been pursuing specialization, always adhere to the quality first, customer first business policy.