Key points of 500 mixer operation
  1. The personnel who have obtained the operation certificate after strict inspection of the concrete mixer. Because they are familiar with the structural performance and mixing process of the mixing plant . Familiar with the operation and maintenance of the mixing plant .
 
  2. Before using the mixing plant , configure the supporting equipment of the mixing plant as required. Such as mobile belt conveyors, loaders, cement silos, etc. It can be connected to the external power box of the mixing plant for automatic control.
 
  3. The mixing plant operates in accordance with the prescribed operating procedures. Therefore, remember the function of each button, knob and indicator on the control panel and operate it skillfully.
 
  4. After the button switch is turned on, light up the display before starting the motor. After starting the air compressor. It is necessary to wait for the air pressure to rise above 0.4 MPa to perform operations such as measurement and discharge.
 
  5. For manual weighing, sand, stone 1 and stone 2 use a weighing device. The display shows the accumulated value. When measuring manually or automatically. If you find that the display number does not jump or the pointer on the reading board does not rotate. It means that the weighing encountered obstacles. Then press the "Vibrator" button to operate the vibrator.
 
  6. If the actual measured value does not match the set value. Automatic measurement can be compensated by the "differential compensation" knob. When performing automatic discharge, pay attention to the change in the number of displays. The cumulative value of sand and cement is gradually reduced to "0". Increase the value of water and mixture to the specified value.
 
  7. When manually uninstalling, you need to manually press the uninstall button of a certain material. After removing the material, release the button and observe if the material is actually unloaded. After skilled operation, you can also press the manual discharge buttons of various materials at the same time to improve the discharge efficiency.
 
  8. After mixing the concrete, wait for the "Mixer empty" indicator to light up. The "Mixer Door Open" light goes out and the next mixing operation is performed.
 
  9. After the work is completed, cut off the power and fill in the relevant records carefully.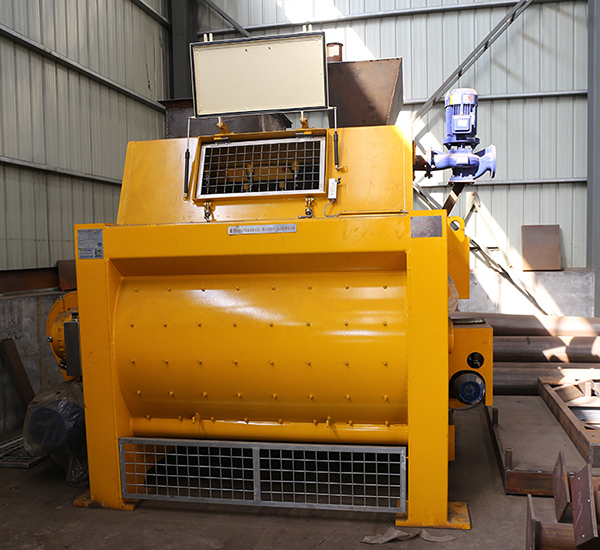 If you are interested in our products, please contact us. Our contact information is as follows.
Tel: 0086-371-86238892 | +86 15617732826
Email:[email protected]
Add:Zhengzhou High-tech Industrial Development Zone, Henan Province, P.R.China