Advantages of cement silos
The cement silo serves as an auxiliary facility for the entire mixing station. Like the mixing station, it is an integral part of the entire mixing system. Cement silos have these significant advantages.
Good sealing structure and high temperature resistance
High-quality cement silos use special seals. High temperature resistance up to 200 degrees. After the seal is compacted, the material is driven into the barrel for the first time. Dust will automatically drill into the tiny gaps. Reach the perfect self-sealing effect.
Good airtight function and wide use
Bend and bite using special equipment for the warehouse. Guarantee the craft quality of each part of the warehouse. Therefore, the cement tank is particularly excellent in tightness. Can store all kinds of ultra-fine powdery materials. It is also moisture and leak proof.
Short construction period and low cost
The device of the cement warehouse can be constructed on site, the device is fast, and the construction period is extremely short. The whole cement silo is made of thin steel plate with low weight, which also greatly reduces the cost.
Small footprint and light weight
The size of the silo height and diameter can be selected to be larger, and the spacing between the silos is small. Able to make full use of space. The weight of the silo body is only 16% of the concrete silo of the same volume. It is just the same as the steel component of the same volume concrete silo. Significant reductions in infrastructure load and construction cost.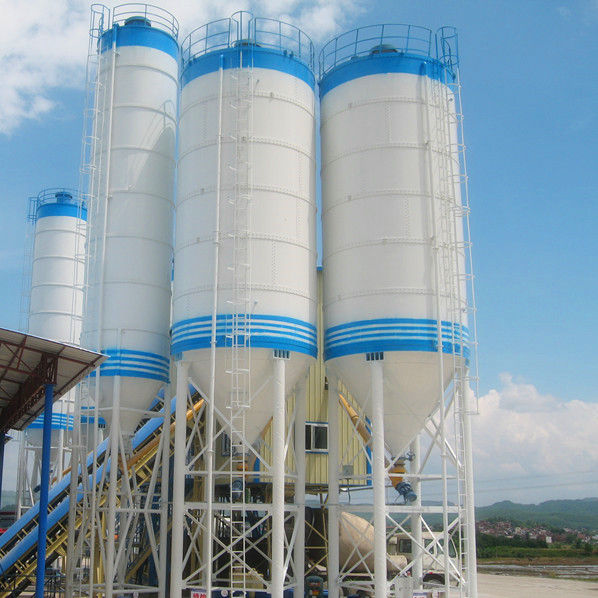 If you are interested in our products, please contact us. Our contact information is as follows.
Tel: 0086-371-86238892 | +86 15617732826
Email:[email protected]
Add:Zhengzhou High-tech Industrial Development Zone, Henan Province, P.R.China