Characteristics of continuous concrete mixing plant
After the continuous concrete mixing plant starts production, the raw materials are started in a uniform batching process according to the distance from the inlet of the mixer, and arrive at the mixing cylinder at the same time. Each material enters the mixer inlet evenly according to the proportion, and the mixer pushes the material while propelling the material forward. From the beginning of the mixing, the propulsion/propulsion to the exit becomes the finished product. After production to a predetermined amount, the materials are stopped in the order of the distance from the mixer inlet. From start-up to production, the ingredients, agitation/propulsion, and discharge are continuously performed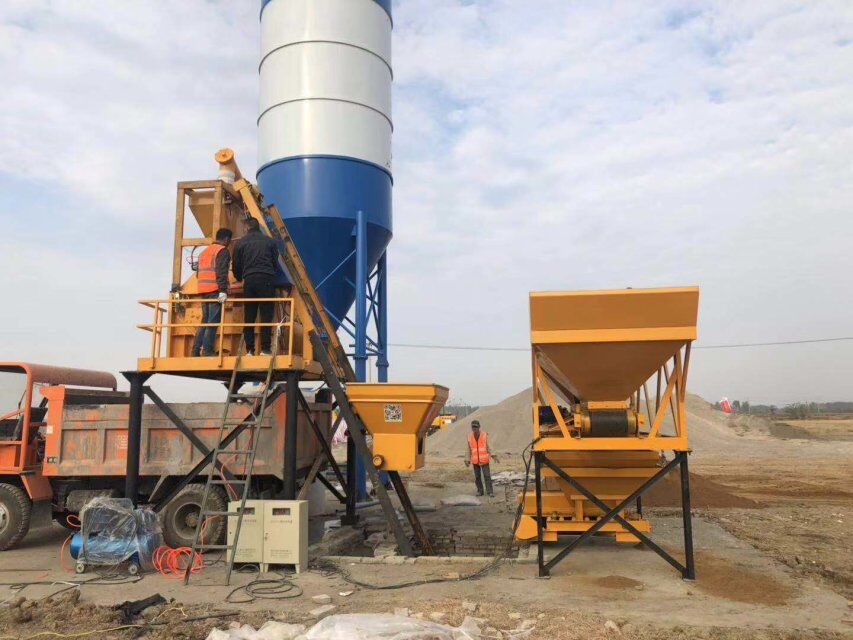 1.The main machine works smoothly
the raw material enters the mixer evenly for a relatively long period of time. There is no intermittent burst feeding process
2.The finished product enters the car smoothly
the concrete enters the car evenly in a long period of time, and there is no intermittent burst discharge process.
3.Less space occupation
the bucket of the finished product and the aggregate in the aggregate are reduced, the height is low, and the floor space is small
4.Low abrasion resistance of wear parts
smooth and smooth without impact, while stirring is small.
5.Low energy consumption
the installed power is small, the amount of agitation is small, and a small amount of raw materials enters the mixer evenly and is easily mixed evenly.
6.Low cost of use and maintenance
less structural links, short belts and stable operation.
If you are interested in our products, please contact us. Our contact information is as follows.
Tel: 0086-371-86238892 | +86 15617732826
Email:[email protected]
Add:Zhengzhou High-tech Industrial Development Zone, Henan Province, P.R.China