Classification of concrete mixers
A concrete mixer is a machine that mixes cement, sand aggregate and water and mixes them into a concrete mix. It mainly consists of mixing drum, feeding and unloading mechanism, water supply system, prime mover, transmission mechanism, frame and support device.
The mixing drum is placed on the principle of vertical mixing. As the mixing drum rotates, the concrete mix is ​​freely inverted and stirred in the cylinder to achieve the purpose of stirring. The self-propelled concrete mixer is mostly used for mixing plastic concrete and low-flow concrete. The barrel and the blade are less worn and easy to clean, but the power consumption is large and the efficiency is low. The mixing time of the self-propelled mixer is generally 90-120 S/disc. Such mixers have a large wear on the concrete aggregate and affect the quality of the concrete.
There are several sets of blades in the mixing drum. When stirring, the blades rotate around the vertical axis or the horizontal axis, and the material is forcibly stirred until the mixing is uniform. The concrete mixer has strong stirring effect. It is suitable for mixing dry hard concrete and lightweight aggregate concrete, and can also mix low-flow concrete. It has the advantages of good mixing quality, fast stirring speed, easy operation and safety. However, the parts are seriously worn. Generally, high-strength alloy steel or other wear-resistant materials are required for lining, which is mostly used in centralized mixing stations or prefabricated plants.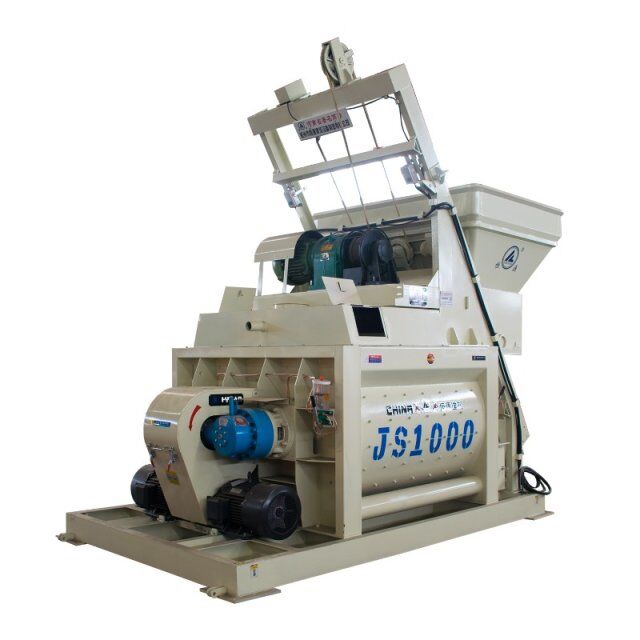 If you are interested in our products, please contact us. Our contact information is as follows.
Tel: 0086-371-86238892 | +86 15617732826
Email:[email protected]
Add:Zhengzhou High-tech Industrial Development Zone, Henan Province, P.R.China