Composition system of concrete batching plant
The concrete batching plant is mainly composed of five major systems, such as mixing host, material conveying system, material weighing system, material storage system and control system.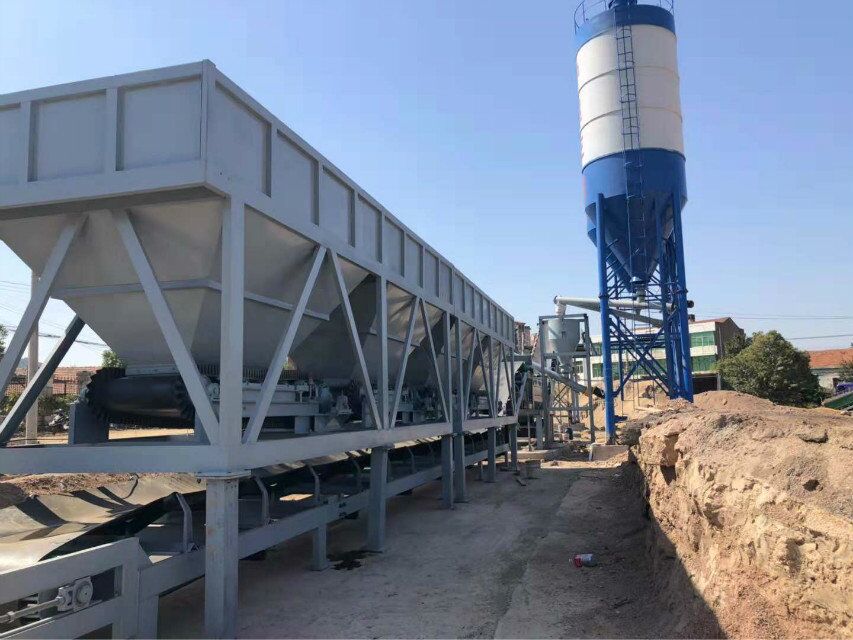 Mixing host
The mixing machine is divided into forced stirring and self-dropping stirring according to the stirring mode.
Material conveying system
Material handling consists of three parts. Aggregate conveying, belt conveying, spiral conveying.
Material weighing system
The material weighing system is a key component that affects the quality of concrete and the production cost of concrete. It is mainly divided into three parts: aggregate weighing, powder weighing and liquid weighing.
Material storage system
The materials available for storage in concrete are basically the same. The aggregate is stacked in the open air (the closed silo for large-scale commercial concrete mixing stations in the city); the powder is stored in a fully enclosed steel structure silo; the admixture is stored in a steel structural container.
Control system
The control system of the mixing station is the central nerve of the complete set of equipment.
If you are interested in our products, please contact us. Our contact information is as follows.
Tel: 0086-371-86238892 | +86 15617732826
Email:[email protected]
Add:Zhengzhou High-tech Industrial Development Zone, Henan Province, P.R.China