Concrete batching plant construction steps
Concrete batching plant is a place for concrete mixing of structural concrete. In the early stage construction as the main station construction, the steps are broken down as follows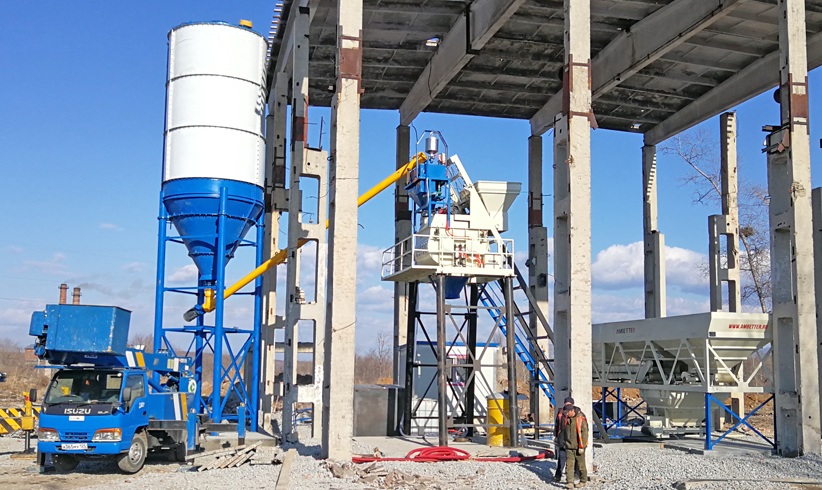 Carry out the planning and layout of the station, carry out the foundation excavation according to the requirements of the arrangement, carry out the reinforcement treatment, carry out the bearing capacity test to ensure the stability of the foundation.
For the foundation of the mixer, the position is determined according to the size, the sample is laid out, the steel bar is installed, the formwork is installed, the concrete is poured, and the anchor bolts are embedded.
The pouring concrete adopts the slide tube, and the backhoe is loaded into the concrete into the warehouse. The artificial layering is vibrated and compacted, and the pouring thickness is strictly controlled. Be careful and vibrate around.
Wait until the concrete that has been poured reaches the design strength, demoulding, curing, strengthening protection during the process, and preventing damage.
Wait for the design strength of the basic part, use the backhoe to backfill the earth and stone to the design height, stratify the compaction, and fill the surrounding area.
In the installation plan requirements, the vehicle hoisting props, cement tank, belt and other components are used to ensure that each equipment is installed in place.
If you are interested in our products, please contact us. Our contact information is as follows.
Tel: 0086-371-86238892 | +86 15617732826
Email:[email protected]
Add:Zhengzhou High-tech Industrial Development Zone, Henan Province, P.R.China