Concrete batching plant maintenance measures
After a period of use of the concrete batching plant, some normal wear will occur. If the user can maintain equipment during normal work,batching plant will run more smoothly. Equipment life will also be greatly extended. Here's how to make sure the concrete batching plant is working well:
View the concrete batching plant components. The batching plant is in normal operation period. Before you start, you need to check the fixing and connection of the parts to be firm and reliable. Moving parts should be sensitive.
Check the fuel quantity of the concrete batching plant . The amount of fuel in the fuel tank should be sufficient. When it is missing, the accumulated and filtered fuel should be added.
Pay attention to the concrete batching plant oil circuit. Open the oil valve on the line and unscrew the bleeder screw of the fuel pump and the oil filter. Pull out the air in the oil line and check for oil leaks.
View the cooling water. When the amount of water is lacking, compensate for the soft water and check for water leakage.
Check the oil in the concrete batching plant . Pull out the dipstick to check the oil storage. If the oil level is lower than the rule mark, it should be added. If the oil level exceeds the rule mark, the oil increase factor should be identified and treated.
The concrete batching plant is manually lubricated. Add enough lubricant to the demanding part.
Pack up the debris in the concrete batching plant . Look around and above the concrete batching plant.If something or something else is found, store it.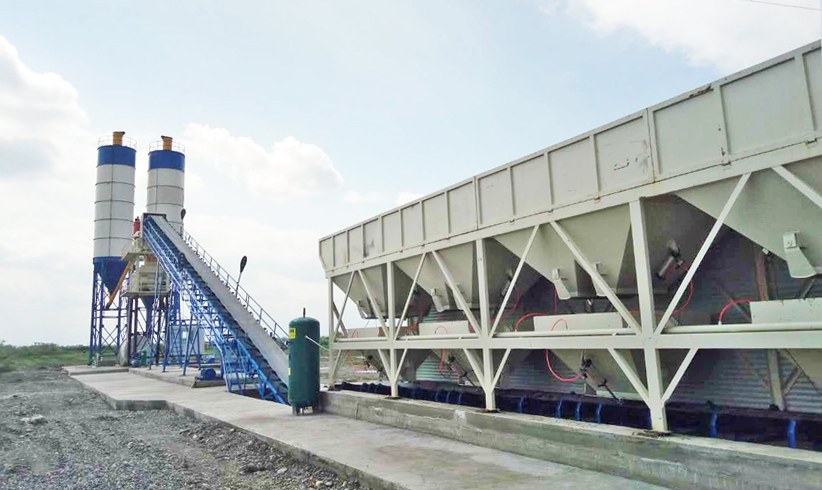 Our contact information is as follows.
Tel: 0086-371-86238892 | +86 15617732826
Email:[email protected]
Add:Zhengzhou High-tech Industrial Development Zone, Henan Province, P.R.China