Different types of concrete mixing plant features
The most common mixing stations are commercial concrete mixing plants, engineering concrete mixing plants and simple concrete mixing plants.
The engineering concrete mixing plant mainly has HZS60, HZS75 and HZS90. Commercial concrete mixing stations mainly include HZS90, HZS120, ZS180, HZS240, and 2HZS90, 2HZS120, 2HZS180, and 2HZS240. Simple concrete mixing stations include HZS25, HZS35, HZS50 and so on. Different types of concrete mixing plants are different and related.
The same point: whether it is a large model concrete mixing plant or a small model. The batching machine equipment of the concrete mixing plant uses PLD series concrete batching machine. Because this type of concrete batching machine is the most suitable system for forced concrete mixers. The forced concrete mixer is an essential equipment for the mixing plant .
Differences: 1. Configuration features are different. Smaller concrete mixing plants are available in two different configurations. One is a simple concrete mixing plant configuration with a centralized control system. The other is a standard concrete mixing plant configuration with a fully automatic control system. Large-scale concrete mixing stations are standard concrete mixing plant equipment with fully automatic control systems. 2. Mix the host model and the number is different. Mixing consoles for small and large concrete-mixing stations are generally equipped with JS series twin-shaft forced mixers. But JS is the mainstream. The size and type of concrete mixing station is only different from the model of the mixing machine when using the concrete mixing machine. Zhengzhou Chuangcheng concrete mixing plant equipment quality assurance, service worry-free, to meet a variety of distribution methods.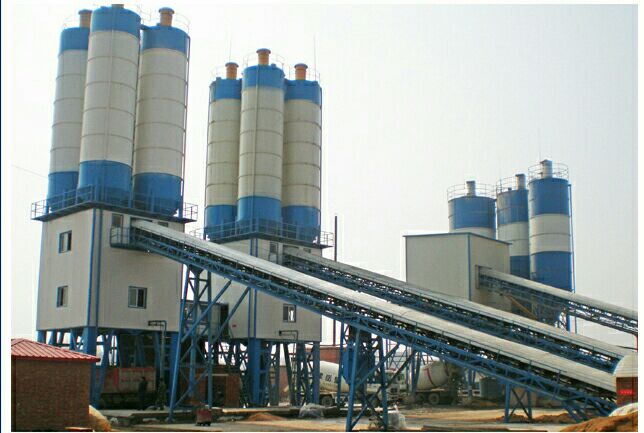 If you are interested in our products, please contact us. Our contact information is as follows.
Tel: 0086-371-86238892 | +86 15617732826
Email:[email protected]
Add:Zhengzhou High-tech Industrial Development Zone, Henan Province, P.R.China