How to choose the feeding method
The concrete mixing plant equipment is very important for the project. But many people make mistakes when using mixing plant equipment. Therefore, there are some problems in everyone's use. Today, let's learn about the method of feeding the cement mixing plant equipment.
Overall, no matter which feeding method is selected, the work flow of the mixing plant equipment is no different. But there are big differences in the specific work process. It is difficult for ordinary users to make their own choices and they do not know how to choose. Below we give a brief introduction for users and friends, how to choose correctly in the lifting bucket and inclined belt feeding.
Floor space. As far as the floor space is concerned, the lifting bucket can save the equipment floor space. The oblique belt has a relatively large floor area.
Investment cost. The equipment investment of the cement mixing plant of the lifting bucket is relatively small. The equipment investment of the inclined belt cement mixing station is large, so you can choose according to your actual economic situation.
Maintenance cost. Although the loading area of ​​the lifting bucket is small, the maintenance cost is twice that of the inclined belt loading.
Advantages and disadvantages of feeding. The lifting bucket aggregate is more serious, and the inclined belt feeding is relatively stable.
Therefore, based on the above four differences, users can choose the feeding method of the mixing station equipment according to their actual situation. However, we can guarantee quality whether it is lifting bucket feeding or inclined belt feeding. Everyone can choose with confidence!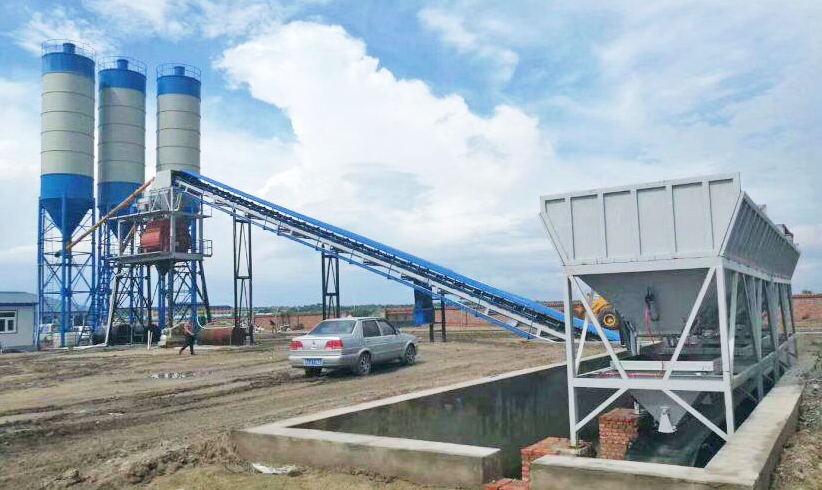 If you are interested in our products, please contact us. Our contact information is as follows.
Tel: 0086-371-86238892 | +86 15617732826
Email:[email protected]
Add:Zhengzhou High-tech Industrial Development Zone, Henan Province, P.R.China