How to operate the concrete mixing plant safely
First of all, the equipment should be under the guidance of the technical staff of the concrete mixing plant manufacturer. And after the qualified technical inspection of the equipment. The concrete mixing plant should be operated strictly according to the equipment manual.
First, before the operation.
Prepare qualified sand, stone and aggregate according to the technical function of the mixing plant.
Check whether the transmission, moving parts, warehouse door, bucket door. And track in the mixing bucket are stuck by foreign objects.
Check whether the oil level of each smooth oil tank meets the requirements.
Second, during the operation.
When the equipment is working, under the storage area and the lifting bucket. It is strictly forbidden for personnel to enter. it is strictly forbidden to put the limbs into the hopper and the mixing bucket to explore.
When the drag shovel is stuck by obstacles, it must not be forced to pull up. Do not use shovel to lift heavy objects. During the pulling process, no reverse operation is allowed.
When the mixer is fully loaded, it should not be stopped. When there is a problem or power failure, the power should be cut off immediately. The switch box should be locked, the concrete in the mixing bucket should be cleaned up. And then the fault should be eliminated or waiting for a call.
Third, after the operation.
Before stopping, first unload and then close all the switches and pipelines in order. The cement in the spiral pipe should be transported out in full, and no material should remain in the pipe.
After shutting down, all parts of the equipment should be cleaned and cleaned. And the weighing accuracy should be guaranteed.
During the freezing season, the water in the water pump, additive pump, water tank and additive tank should be drained. And the pump and additive pump should be started for 1-2 minutes.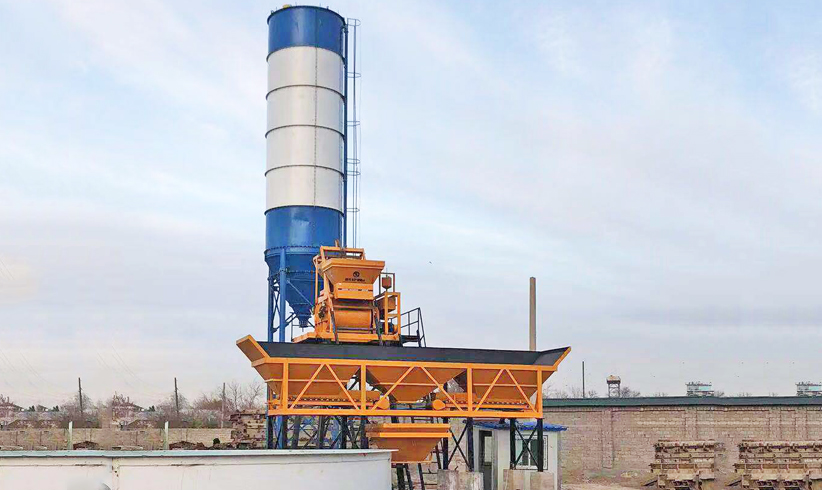 If you are interested in our products, please contact us. Our contact information is as follows.
Tel: 0086-371-86238892 | +86 15617732826
Email:[email protected]
Add:Zhengzhou High-tech Industrial Development Zone, Henan Province, P.R.China