Reasons and Solutions of Cement Silo's Failure to Discharge
Description of Cement silo
Cement silo is the important component of concrete batching plants. It is prone to wear in high frequency and high strength production conditions. The cement silo has a cylindrical structure, and the bottom is supported by four round tube legs. Besides, the entire silo is welded by steel structure. There are a dust collector and a pressure safety valve on the top. Cement silo applies to engineering construction concrete mixing plants roads and bridges water conservancy urban construction and other projects. It is also suitable for storing grain cement fly ash and other bulk materials.
Working Process
Bulk cement truck transports the cement to the site.
Conveying the cement in truck to cement silo by the air pressure of the truck.
Conveying the cement in cement silo to the concrete mixer by the screw conveyor.
Failure to Discharge
There are three common situations in which the cement silo is not discharging: the cement condenses at the discharge port of the silo, the cement plugging under the cement silo and the water in the cement silo causes cement coagulation.
First, the cement condenses at the discharge opening of the silo:
The compressor is used to inflate the cement outlet of the cement tank. At this time, the solidified cement is subjected to an impact and will return to a fluid state, so that the outlet will not be blocked.
Second, the cement silo under the vertebral body blocking material:
The angle of the outer annular pipe can be adjusted, and the angle can be adjusted correctly, and can be replaced if damaged.
Third, there is water in the cement silo to cause cement clots:
If a leak is found, 80% of it may be that the feed inlet is not tightly sealed, so find it and seal it.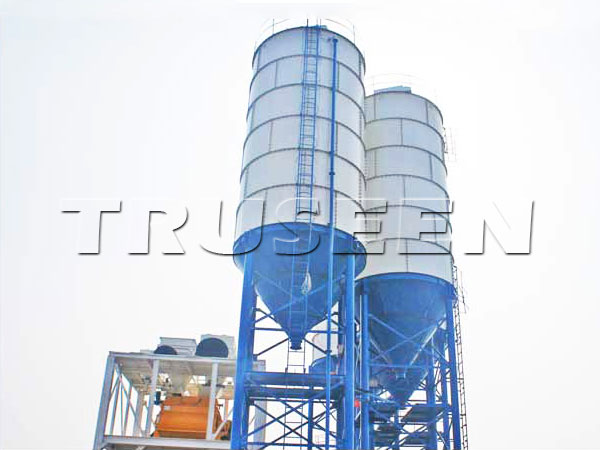 If you have other problems about cement silo,please contact us.Our contact information as follows.
Tel: 0086-371-86238892 | +86 15617732826
Email:[email protected]
Add:Zhengzhou High-tech Industrial Development Zone, Henan Province, P.R.China