Development process of concrete mixing plant
Concrete mixing plant plays an important role in the current project. However, the development of concrete mixing plants is not a one-step process. The first concrete was produced at the construction site and has many drawbacks. Up to now, concrete commercialization has experienced a long development process. Let's take a look at the development of concrete mixing plants.
1.First concrete mixing plant
The ready mixing concrete plant first appeared in Germany. In 1903, Germany built the world's first ready-mixed concrete mixing plant. The United States began to produce ready-mixed concrete in 1913. Japan began producing ready-mixed concrete in 1950.
The early concrete mixing plant were not as intelligent as they are now, they were mostly controlled by manual operation, and the weighing ways were volumetric. With the development of the construction industry, the weighing of ready-mixed concrete plant is changed from volumetric to gravimetric, and the manual operation is gradually transferred to semi-automatic operation.
2.Concrete mixing plant with electronic system
From the late 1960s to the early 1970s, the rapid development of the electronic computer industry also promoted the development of concrete batching plant.  After the electronic computer is installed on the concrete mixing plant, it can not only automatically control the mix proportion, weighing, moisture compensation, etc., but also monitor the administrative affairs such as the sales of concrete and the dispatching of transportation vehicles.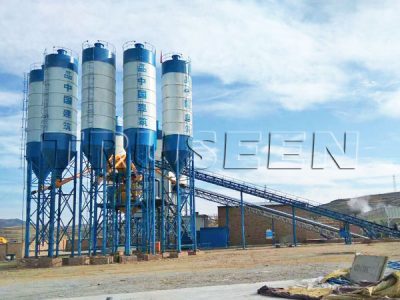 TRUSEEN can easily cover its customers requests with its stationary concrete batching plants in different capacities and specifications. If you are interested in our products, please contact us. Our contact information is as follows.
Tel: 0086-371-86238892 | +86 15617732826
Email:[email protected]
Add: Zhengzhou High-tech Industrial Development Zone, Henan Province, P.R.China