The environmental protection measures for dust removal in concrete batching plant
According to the requirements of the national environmental protection department, in order to realize "low carbon economy" and implement the development of green building materials in our country, the concrete batching plant must do a good job in dust removal and environmental protection measures.
1, Dust of concrete mixer and dust control
In the environment-friendly concrete batching plant, the concrete mixer and the dosing machine shall be located in a closed mixing building, and dust collection facilities shall be equipped, managed by special personnel, and maintained or replaced regularly. At the same time, all batching plants are forbidden to dismantle dust pollution prevention facilities without authorization. In addition, the concrete discharge port of the batching plant shall be equipped with facilities to prevent concrete splashing, and the ground production waste residue shall be cleaned in time.
2, Silo dust and dust control
The powder batching bin in the environment-friendly concrete mixing station shall adopt a closed silo. The powder silo arranged outside the closed mixing building must be equipped with pulse bag dust removal facilities. Special personnel are also required to manage and overhaul the dust removal facilities, and the filter elements shall be cleaned and replaced regularly to ensure the normal operation of the dust removal facilities.
3,Aggregate conveyor belt dust and dust control
The aggregate conveying pipeline of the environment-friendly concrete mixing plant is conveyed in a fully enclosed space, thus preventing dust leakage in the aggregate conveying process. At the same time, there is a dust collector at the intersection of the flat belt and the inclined belt and the lower end of the inclined belt to collect the dust during transportation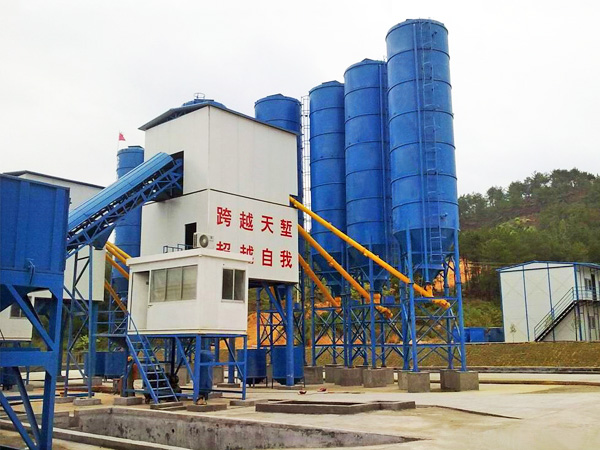 If you are interested in our products, please contact us. And warmly welcome you come to China to visit our factory and have a meeting face to face. Our contact information is as follows.
Tel: 0086-371-86238892 | +86 15617732826
Email:[email protected]
Add:Zhengzhou High-tech Industrial Development Zone, Henan Province, P.R.China